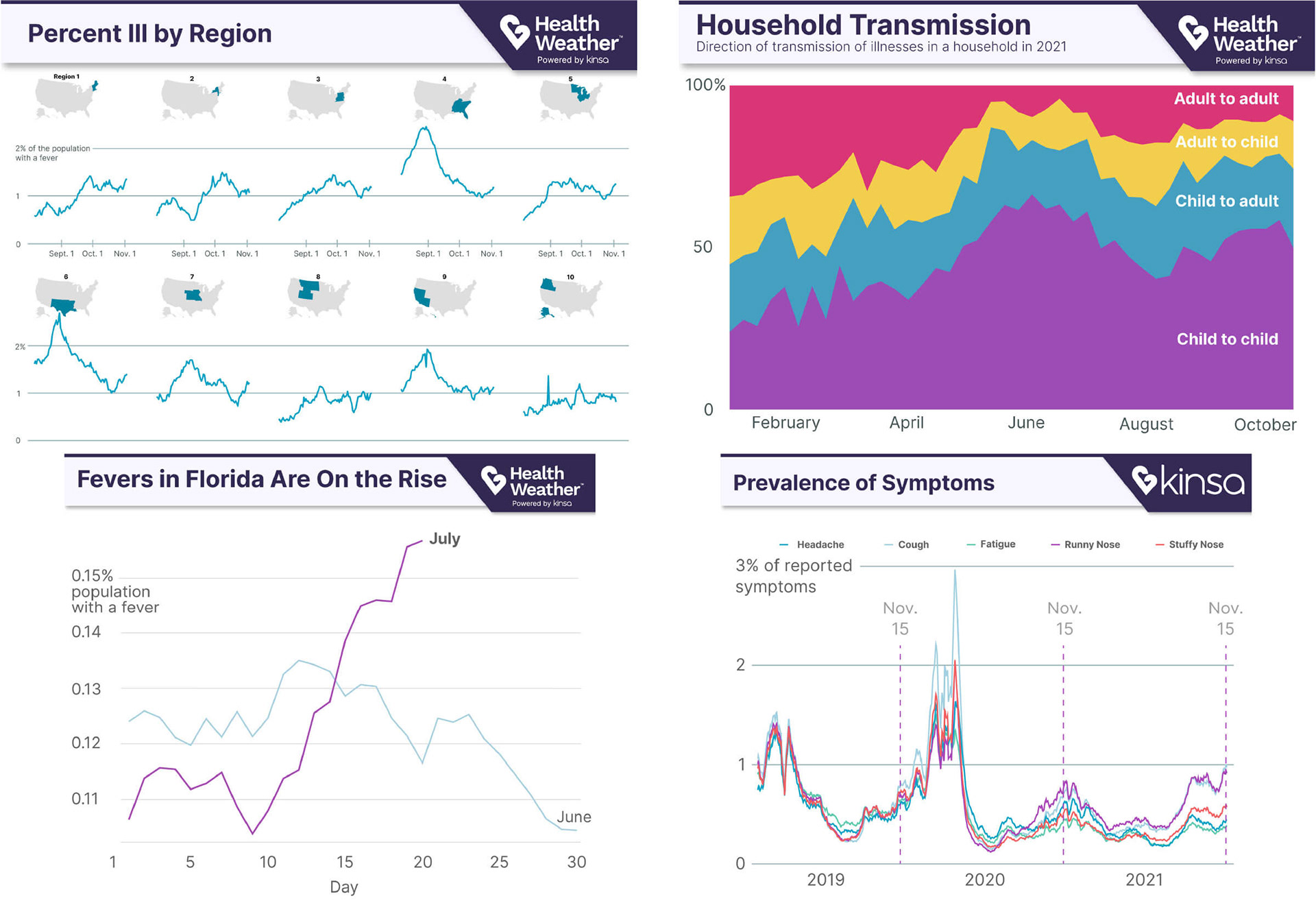 Kinsa collects temperature and symptom data from a network of app-connected smart thermometers which is aggregated, anonymized and turned into illness signals capable of detecting illness outbreaks.
At Kinsa, I am responsible for analyzing these signals, sussing out interesting and important stories, then writing copy and creating graphics for publication on our sister site, 
HealthWeather.us
. 
I also ghost write pieces for senior staff, assist PR with external story pitches, and maintain HealthWeather's email marketing.
Read the stories here